Your Chamber is always looking for a few volunteers to help in the office and upcoming events.
If you have an interest, please call (352) 796-0697.
Be sure to download and complete our Volunteer Application.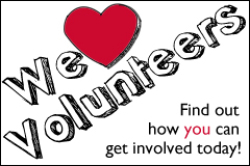 A Special Thanks to All of Our Volunteers!
For your commitment to providing many devoted hours of encouragement and help you have given unselfishly to our community and Hernando County.  Your efforts have made a world of difference in what we have accomplished.
See what others are saying about your service: