CLASS OF 2024 selection underway!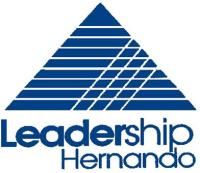 Although some are born leaders, most men and women of accomplishment are quick to acknowledge that they reached their full potential because of the valuable insight and inspiration of proven leaders. To be the best in your chosen profession - whether in the military, government, healthcare, public service, or private sector - it is essential to witness first-hand the powerful examples set by acknowledged experts for those who follow.
Leadership Hernando, the largest community leadership program in Hernando County, creates opportunities to observe, interact, and learn from public, private, and civic leaders across the county.
Since 1992, the mission of Leadership Hernando has been to encourage, develop, and provide leadership for our community.
Up to 25 participants are selected annually to complete 12 day-long sessions. To date, Leadership Hernando has graduated over 525 leaders!
Applications for Leadership Hernando are available each year. The Steering Committee interviews applicants and selects only 25 participants to embark on the six-month Leadership Hernando adventure. Since the number of appointments to Leadership Hernando is limited, applicants not selected are encouraged to reapply in subsequent years.
Why Leadership Hernando? What's In It for Me?
Everything, as long as making yourself more valuable to your company and to your community is important to you! Leadership Hernando provides more than an education .. it helps cultivate your relationships.
Builds both business and personal contacts
Provides proven learning tools for business and community leaders
For newcomers to the community it is a quick and complete orientation to Hernando County
Get the chance to connect and engage with other rising stars
High-energy learning through hands-on experiences
Classes are efficiently organized and professionally-facilitated
Increase your community exposure and awareness
What's In It for My Company?
Your company will benefit from a proven development program that helps expand your scope and reach.
Creates opportunities to market your company
Develops employees and improves retention
Leadership Hernando is often used as a recruiting tool, and as a vehicle for on-going professional training
Network with other business leaders
Behind-the-scenes look at our business community
Build business relationships
Build long-lasting friendships
Who Attends Leadership Hernando?