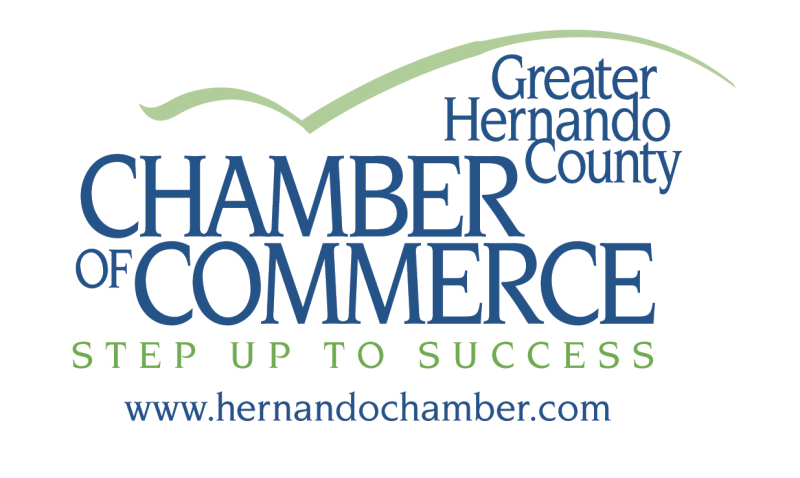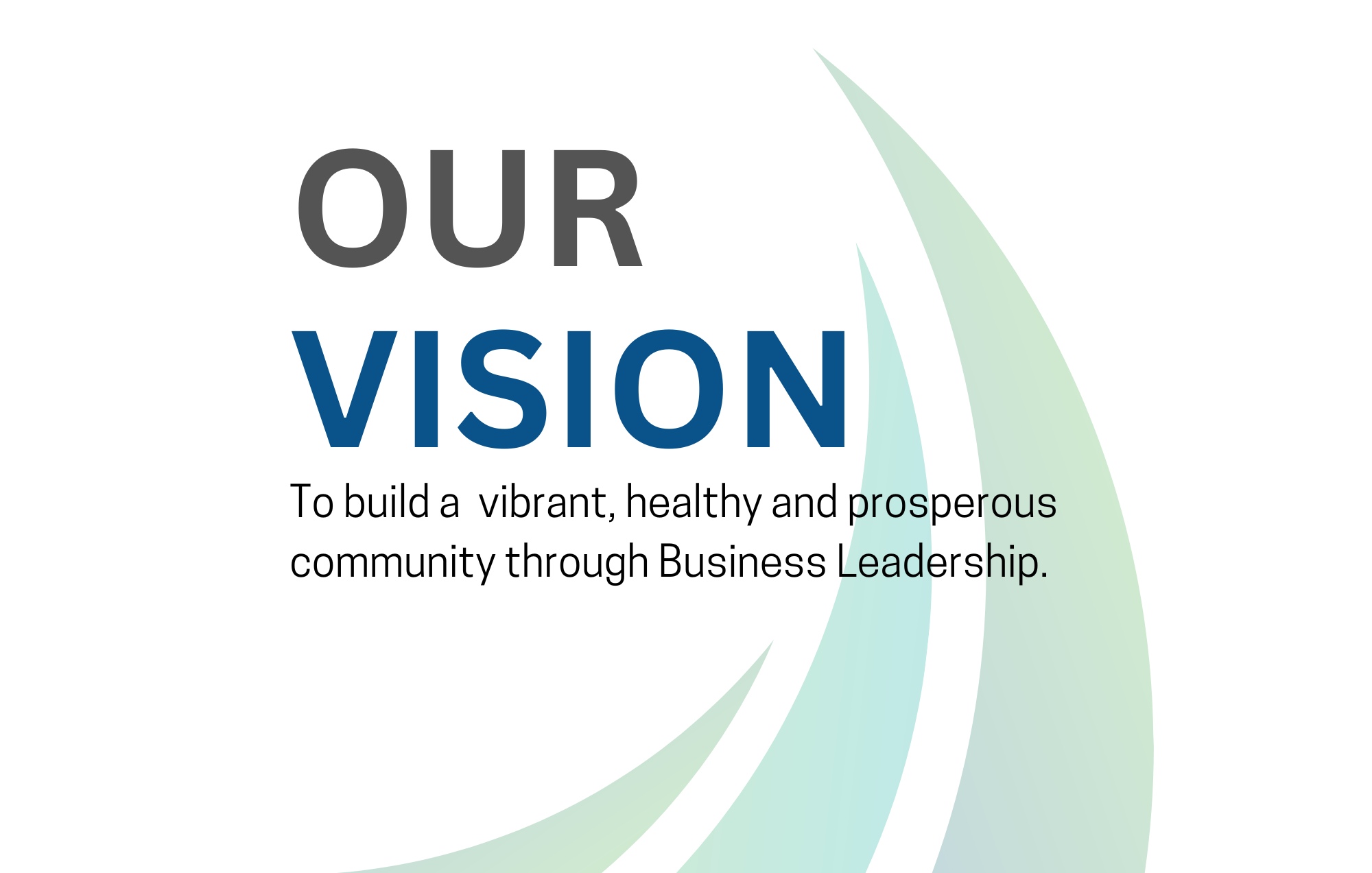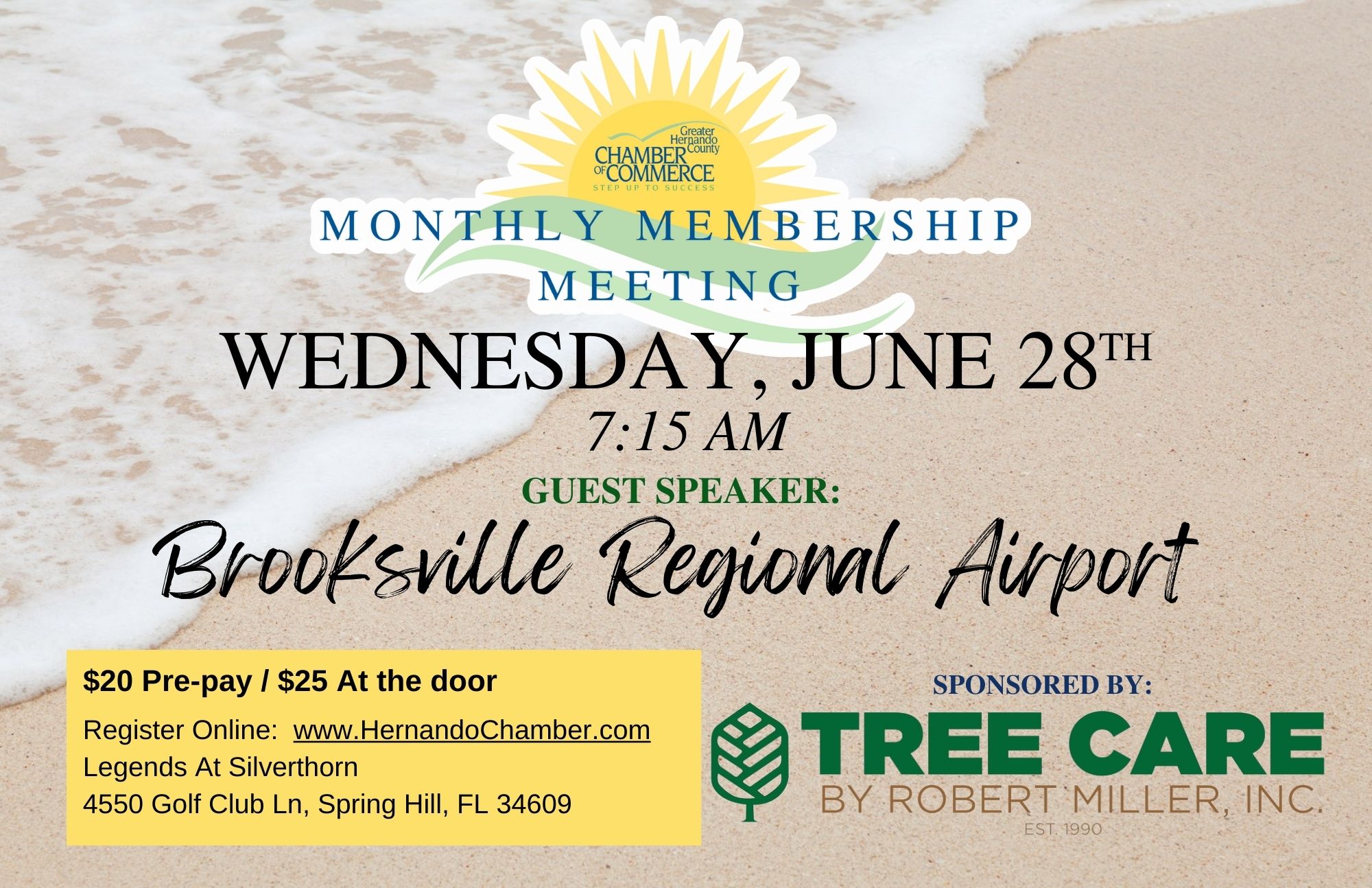 Monthly Membership Meeting
The Greater Hernando County Chamber of Commerce
Monthly Membership Meeting
Silverthorn
4550 Golf Club Lane
Spring Hill, FL 34609
Fees/Admission
$20 Per Person Prepaid
$25 Non-Members & at the Door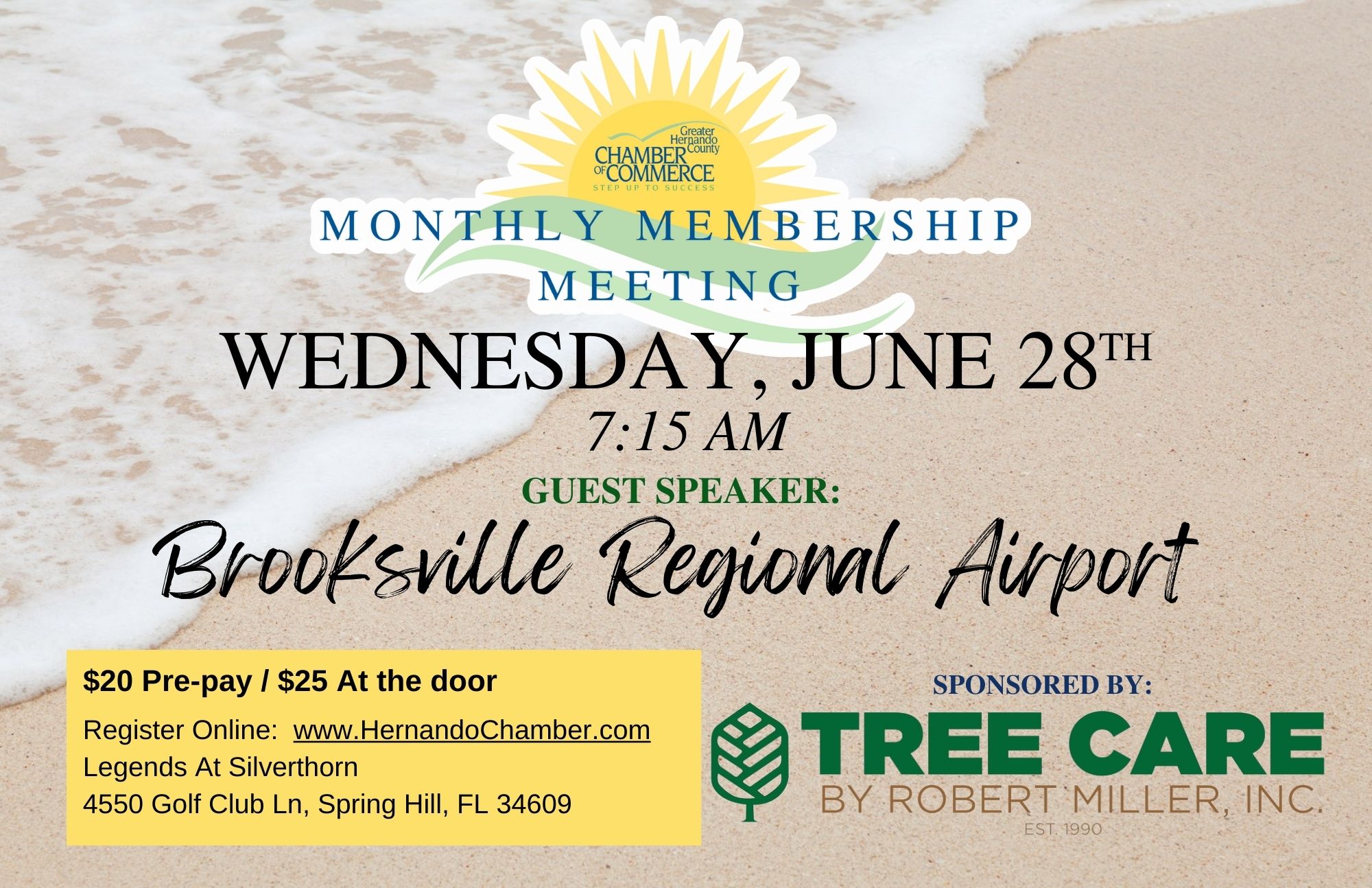 Health and Wellness Expo
This FREE Family event will offer to the community; resources, screenings, sample demonstrations and educational forums on relevant wellness topics.
There will be food, prizes and many community resources available to explore.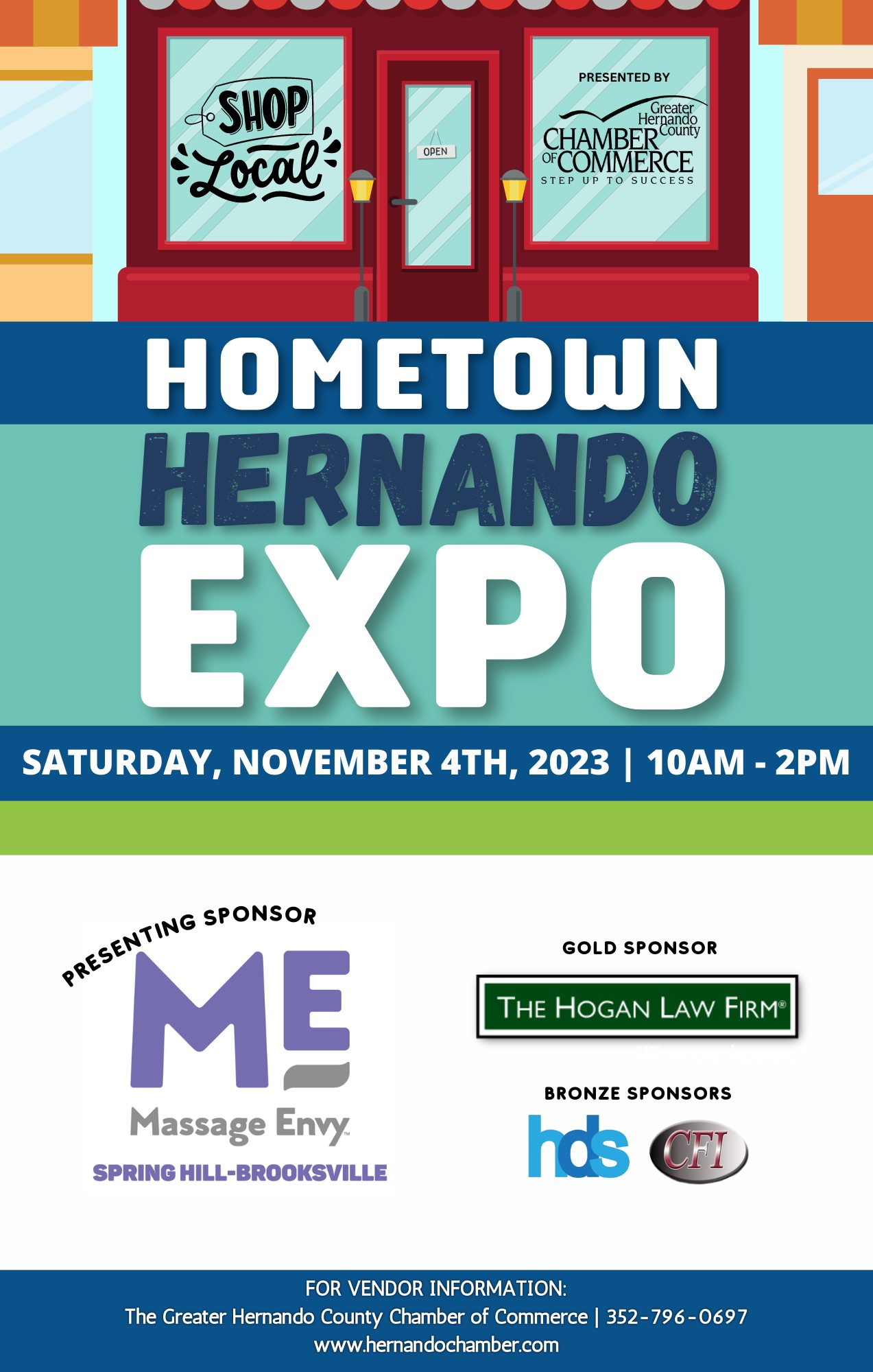 Home Town Hernando Expo
Absolutely! Positively! Shop Hernando, it's all in one place and get a Taste of Hernando!