Healthcare in Hernando County
With a complete spectrum of specialties and services, you're never too far from compassionate, quality care when you're in Hernando County. Hernando is home to some of the Nature Coast's finest award winning hospitals, physicians, home healthcare, assisted living and healthcare facilities.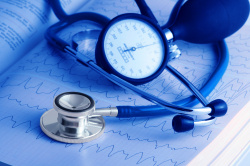 Oak Hill Hospital - 352.596.6632
Since 1984, Oak Hill Hospital has been meeting the healthcare needs of the Nature Coast by providing quality comprehensive medical care. As the largest medical facility in Hernando and Citrus Counties, Oak Hill has 240 acute care beds, over 1,100 associates, a medical staff exceeding 335 and is supported by a dedicated family of 200 volunteers. The Heart Institute offers Hernando County's only comprehensive heart program with full interventional cardiac catheterization and open heart surgical procedures.
The Orthopedic Institute provides a comprehensive multi-disciplinary approach to the treatment of patients with total joint replacement. The hospital also offers minimally invasive spine procedures. Other services offered by Oak Hill include outpatient diagnostic testing, women's imaging center, pediatrics, pediatrics emergency care, and gynecology. Oak Hill is home to The Partners Club for seniors, and a free Consult-A-Nurse/Physician referral service. Oak Hill Hospital 352.596.6632 or visit www.oakhillhospital.com.
Oak Hill Hospital Has Achieved Distinction As The:
First Heart Failure Center in Hernando and Citrus Counties accredited by the Society of Chest Pain Centers.
First hospital in the area to be recognized as an accredited cancer institute.
First advanced primary stroke center to be fully accredited by the Joint Commission in Citrus and Hernando Counties.
First Chest Pain Center with PCI (heart catheterization) in Hernando and Citrus Counties accredited by the Society of Chest Pain Centers.
Bravera Health - 352.796.5111
Bayfront Health Brooksville's Health Care Delivery Team is comprised of 275 physicians, 500 associates and 150 volunteers. The hospital continues setting a standard of excellence, which surrounds each and every person who comes to them for care. An accredited Chest Pain Center with PCI (Percutaneous Coronary Intervention) and a certified Primary Stroke Center, Bayfront Health Brooksville has a highly trained cardiac team and an extensive heart program, including full interventional cardiology and cardiac catheterization. Should you need Emergency Care, their ER Extra program emphasizes extra fast, extra easy, extra great patient care and customer service.
With 120 beds and 60 private rooms, Bayfront Health Brooksville provides state-of-the- art-technology, including high-speed CT scanners, digital mammography, dual cardiac catheterization suites and nuclear imaging cameras. Their Intensive Care unit provides care for the most critically-ill patients, and the hospital's dedicated Joint Center provides patient focused care which is committed to giving patients a better chance for a faster, more complete recovery after joint replacement surgery.
Bayfront Health Brooksville offers the newest technology in non-invasive surgery with the da Vinci Surgical System. Brooksville Regional is the only hospital-based Cardiac, Pulmonary and Diabetic Rehabilitation Program, and Sleep Disorders Center and continues to bring needed health care services to the county. They proudly sponsor the Enrichment Centers, a non-profit organization serving Hernando County seniors for over 26 years, with a location on their campus in the Medical Arts Building. Visit their website at www.brooksvilleregional.net or 352.796.5111.
Making Excellence Personal – Bravera Health Spring Hill - 352.688.8200
Bayfront Health Spring Hill is celebrating more than 20 years of dedicated and compassionate quality service to their community. Like Bayfront Health Brooksville, the hospital is partly owned by physicians. Bayfront Health Spring Hill's Health Care Delivery Team is comprised of over 275 physicians, 500 associates and 100 volunteers. Bayfront Health Spring Hill is an accredited Chest Pain Center and Certified Primary Stroke Center. With 124 beds, Bayfront Health Spring Hill is the women's and children's hospital featuring Hernando County's only OB Unit and Level II Neonatal Intensive Care Unit. Their mission is to meet, with excellence, the healthcare needs of the community through their physicians, staff, and facilities.
Offering extensive Women's services, their mammography program features digital mammography with Computer Aided Detection (CAD), which may help radiologists detect breast cancers even earlier. Other services offered include ENT (Ear, Nose & Throat), Sports Medicine/Orthopedic Surgery and Outpatient Rehabilitation Services. Both their ER Extra and their Pediatric ER programs help minimize Emergency Department wait times. They also sponsor the Enrichment Center on their campus in the Medical Arts Building.
If you're one of more than five million Americans suffering from non-healing wounds, Spring Hill Regional offers the only Wound Care and Hyperbaric Medicine in Hernando County, using the latest technology and knowledge available to help healing happen. Visit their website at www.springhillregionalhospital.org or call 352.688.8200.
The Heart Institute of Regional Medical Center Bayonet Point - 727.819.2929
Located in Hudson, Florida, the Regional Medical Center Bayonet Point has a staff of more than 350 physicians, 900 associates and 500 volunteers. They are home to the nationally recognized Heart Institute. The facility has 290 beds and offers a wide spectrum of services in addition to the Heart Institute. 727.819.2929
Springbrook Psychiatric Hospital - 352.596.4306
Springbrook Hospital is a 60 bed, JCAHO accredited, Florida licensed, community based, private not for profit psychiatric hospital. Springbrook Hospital is committed to improving the health and well-being of individuals, families and communities impacted by mental illness, substance abuse and other related social problems. Through providing a continuously improving continuum of care that is cost-efficient, culturally competent including prevention, intervention, evaluation and treatment they will accomplish their mission. Springbrook Hospital– 352.596.4306.
Choosing a Higher Level of Care - Healthsouth Rehabilitation Hospital - 352.592.4250
Healthsouth Rehabilitation Hospital of Spring Hill is the only Acute Rehabilitation Hospital in Hernando County offering comprehensive inpatient and outpatient care. Patients receive daily care and treatment from physicians who specialize in rehabilitation. Individualized services are provided to patients for the treatment of stroke, brain injury, spinal cord injury, trauma, neurological diagnoses, orthopedic injuries and other conditions. Healthsouth strives to provide the care and support needed to achieve the most complete recovery possible. Healthsouth – 352.592.4250.
Hernando County Health Department- 352.540.6800
The new Hernando County Health Department is located at 7551 Forest Oaks Boulevard, in Spring Hill, and will house the administrative offices. Services available will include Adult and Pediatric Primary Care and Dental Services; WIC and Nutrition services; Healthy Start; Teen Clinic; Environmental Health; Mental Health Counseling; Vital Statistics; Immunizations; Communicable Disease Treatment, Education and Prevention; Family Planning and Prenatal Services.
The Brooksville Health Department located at300 S. Main Street will remain open and continue to provide medical, nutritional and dental services. H.C. Health Department - 352.540.6800